UPCOMING EVENTS
Check out the upcoming events and activities taking place at the Italian Club of Tampa!
The events listed below are being hosted by the Italian Club and/or our affiliates. Please click on the flyers to get detailed event information. If you would to purchase tickets to any of our upcoming events, please click the link provided or call the phone number listed on the event. Proceeds from our events benefit the Italian Club Building & Cultural Trust Fund, a registered 501C3 organization (Certificate #:59-2708291) dedicated to the ongoing preservation of our historical facility and the commitment to the Club mission statement.
---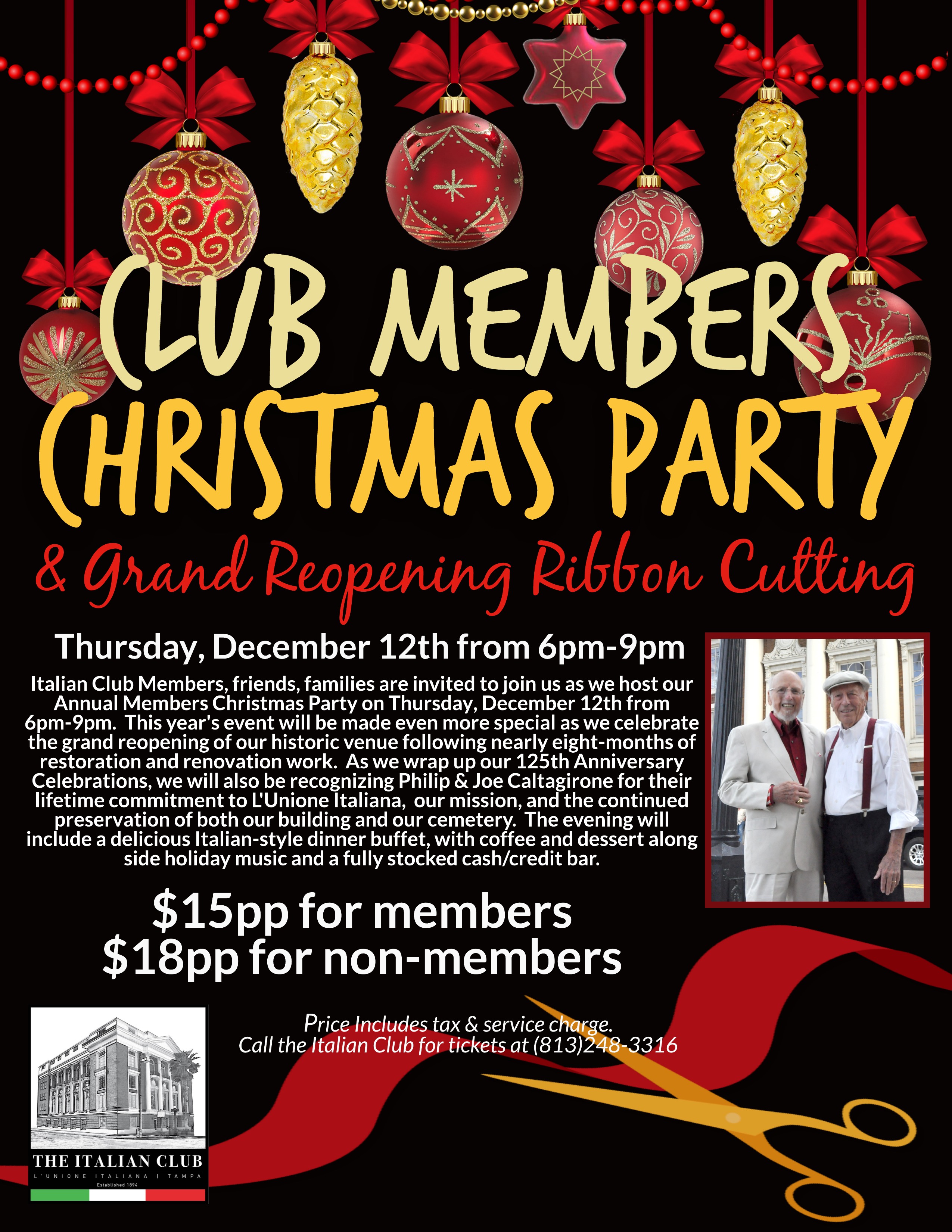 CLUB MEMBERS CHRISTMAS PARTY & GRAND REOPENING RIBBON CUTTING
Thursday, December 12th from 6:00pm-9:00pm
Italian Club Members, friends, families are invited to join us as we host our Annual Members Christmas Party on Thursday, December 12th from 6pm-9pm. This year's event will be made even more special as we celebrate the grand reopening of our historic venue following nearly eight-months of restoration and renovation work. As we wrap up our 125th Anniversary Celebrations, we will also be recognizing Philip & Joe Caltagirone for their lifetime commitment to L'Unione Italiana, our mission, and the continued preservation of both our building and our cemetery. The evening will include a delicious Italian-style dinner buffet, with coffee and dessert alongside holiday music and a fully stocked cash/credit bar. 

$15pp for members, $18pp for non-members
WANT TO JOIN US?? – Tickets are available by calling the Italian Club Office at (813) 248-3316 or emailing mark@italian-club.org

---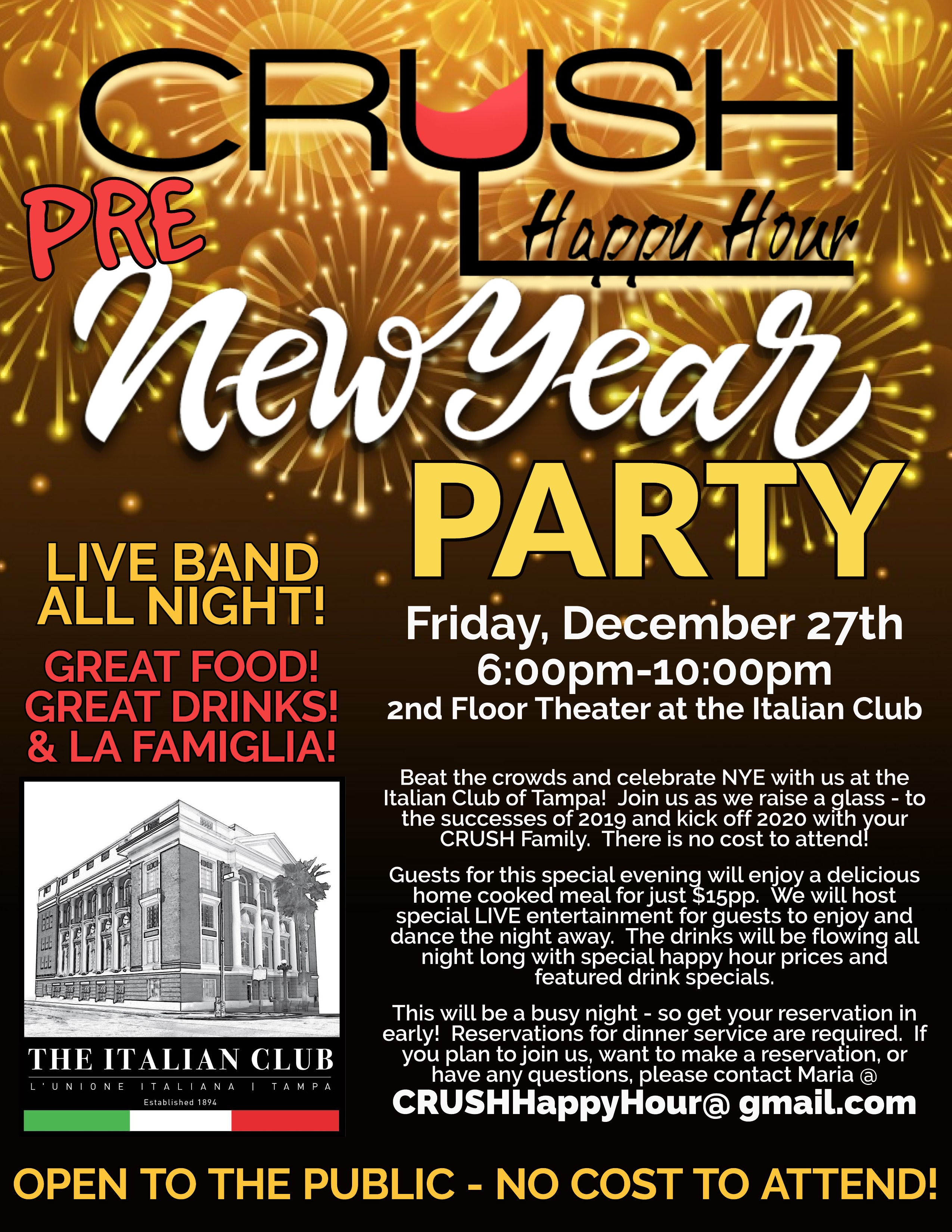 PRE-NEW YEAR PARTY AT CRUSH HAPPY HOUR
Friday, December 27th from 6:00pm-10:00pm
Beat the crowds and celebrate NYE with us at the Italian Club of Tampa! Join us as we raise a glass – to the successes of 2019 and kick off 2020 with your CRUSH Family. Guests for this special evening will enjoy a delicious home cooked meal for just $15pp. We will host special LIVE entertainment for guests to enjoy and dance the night away. The drinks will be flowing all night long with special happy hour prices and featured drink specials. There is no cost to attend and we are open to the public! This will be a busy night – so get your reservation in early!
WANT TO JOIN US?? – No Cost To Attend. $15pp for Dinner By Reservation Only. Reservations for dinner service are required. If you plan to join us, want to make a reservation, or have any questions, please contact Maria @ 
CRUSHHappyHour@ gmail.com

---