LADIES AUXILLARY
Benvenuti Dalle Donne Dell' Unione Italiana Di Tampa!
Welcome From the Women of the Italian Union of Tampa!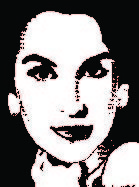 You do not have to be Italian to join the Ladies Auxiliary; however, you must be a member in good standing of the Italian Club of Tampa. Ladies Auxiliary dues are $15 annually and afford reduced Club Membership dues. Proceeds from all of the sponsored events of The Ladies Auxiliary benefit The Italian Club Building and Cultural Trust Fund. Our Ladies Auxiliary Board Members Include:
AnnMarie Susca Hanecki, President

Lynnette Ciccarello Stine, Vice President

Donna Sardegna, Secretary

Francine Susca, Treasurer

Lorriane Zambito, Corresponding Secretary

Sharon Mangione, Parliamentarian

---
Purposes:
To establish a "sorella" (sisterhood) among the members of this association.
To promote activities that enhance our culture for generations to come.
To help restore and/or rehabilitate the existing Italian Club Building.
To assist in the maintenance of L'Unione Italiana Cemetery.
To assist any entity that promotes the Italian Club of Tampa, Inc.
To solicit and accept gifts of property or money, for these purposes.
To provide social, educational, and cultural functions that will enhance the potential for advancement of its members.
---
Below are just some of the events we hold each year:
Themes n' Tea (usually held in May) – Themes n' Tea is the Ladies' annual Tea where each captain selects their unique theme for their table and dress it as such. It is always fabulous to see the beautiful tables all dressed up. This event is always a huge success!
Campo Italiano (held in June) – A day camp per I bambini in June, one week long. AN EXCELLENT EDUCATIONAL AND FUN PROGRAM! Children learn about the Italian culture through Music, Dance, Language, Cooking, Arts and Crafts, including Crochet, Traditions, History and Culture.
Italian American Women of Excellence Event & – Four Italian American Ladies are honored in four different categories: Business, Culture, Education and Government and/or Public Service. Nomination forms will be available and nominees must be a resident of Tampa for five or more years.
Santa Lucia Festival of Lights (held in December, every even year) – Honoring the Feast Day of Santa Lucia, December 13th each year. Mass is celebrated and includes children in a traditional Procession, followed by a short program, lunch and music for your entire family to enjoy. One of the young women is chosen to represent Santa Lucia for the following year by submitting a 100 word essay.
The Italian Club and the Ladies Auxiliary also join the Ybor City community in celebrating various cultural events at our beautiful Historic Landmark building.
If you would like to become a member, please submit the information below. Please remember you must be a current member of the Italian Club of Tampa in order to join.