KREWE OF ITALIA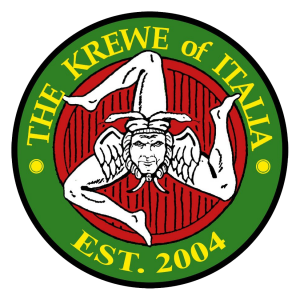 The Krewe of Italia is a not for profit organization whose main purpose is to promote and preserve Italian culture and heritage as well as support the mission of the Italian Club of Tampa. We are based at the historic L'Unione Italiana (Italian Club) in Ybor City, Tampa, FL. Most of our fund-raising efforts go directly to the Italian Club for historical preservation of the building, culture and traditions as well as support for the logistical operations of the Krewe.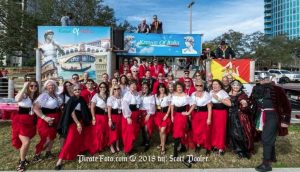 Krewe of Italia provides social opportunities through Krewe-related activities as well as Italian Club activities to promote an element of camaraderie for all its members. Krewe of Italia participates in most of the Tampa Bay Area parades to include Snow on 7th, Children's Gasparilla Parade, Ye Mystic Krewe Gasparilla Parade, Krewe of Sant' Yago's Knight Parade and Rough Riders St. Patrick's Parade. In addition to parades, The Krewe hosts three bocce tournaments and other social events throughout the year.
Have you ever wanted to be part of a Krewe? The Krewe of Italia is always happy to welcome to new members into our family. You must be a member of the Italian Club of Tampa in order to join our Krewe. The cost to be a member is $225. Please complete the application below to become a member.
Download physical application HERE